The holidays are approaching! As I find myself getting more and more excited for Christmas (though ask me in a few weeks and I'll tell you I HATE the holidays -I much prefer shopping for myself than anyone else - so very "the grinch" of me, I know!), I thought I'd put together a few wish lists of things I'm currently coveting (for our home and myself). People always tell me I'm hard to shop for, though I don't understand why since there are always a million things on my want list! 
Allegra Hicks Printed Harlequin Jute Rug from West Elm - Our current living room rug (from Ikea) is a bit worse for wear and this rug is the perfect color combination for our home and I love the pattern!


Karlstad Sofa from Ikea - I have a hate-hate relationship with our current sofa. It's a beige, microfiber sectional we bought from Levitz just before they went out of business. It's too big for our current living room (we bought it before we bought our house), and our dogs have decided there's no more comfortable spot in our house so it's constantly full of dog hair! All in all, it's bit worse for wear, but it is only 5 years old and esposito has yet to come around to my view that it needs to be replaced. The Karlstad would be the perfect - different slipcover options that I can easily clean (and get the dog hair/smell off of), modern, sleek and tons of different combinations that I can make work to maximize sitting room in our living room.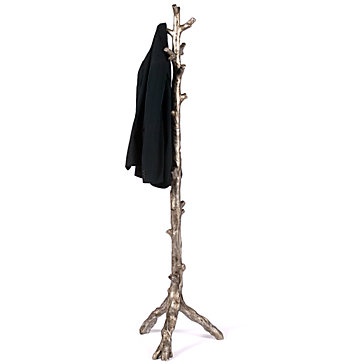 Twig Coat Rack in Antique Silver from ZGallerie - A marriage of function and form. Though we have coat hooks in our entry, all of our coats always end up draped on the dining room chairs, leading to a cluttered look.
Nuevo Living 24 Light Sputnik Large Pendant from Lighting Universe - We bought the current light over our dining room table at Home Depot because it was cheap and we needed a replacement for the hideous light that the previous owners had - I always had the intention of replacing it as soon as I found one I liked better, but still haven't gotten around to it (3 years later!). I love the idea of a drum shade chandelier, but we need a chandelier with a lot of sockets as the dining room light is the only overhead light in both the dining and living room! This one is perfect - with 24 lights to provide all the illumination we need, and will add a bit of whimsy to the space.
Billy Olsbo Glass Doors in white from Ikea - I have three billy bookcases serving as my shoe closet in an alcove in our bedroom. They work great, though my shoes are always dusty!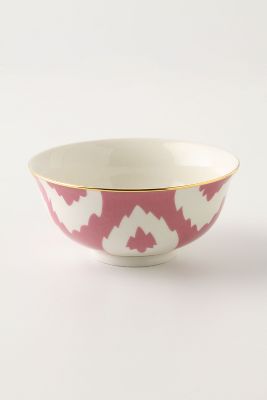 Anthropologie Ikat bowls - To hold various odds and ends throughout our house.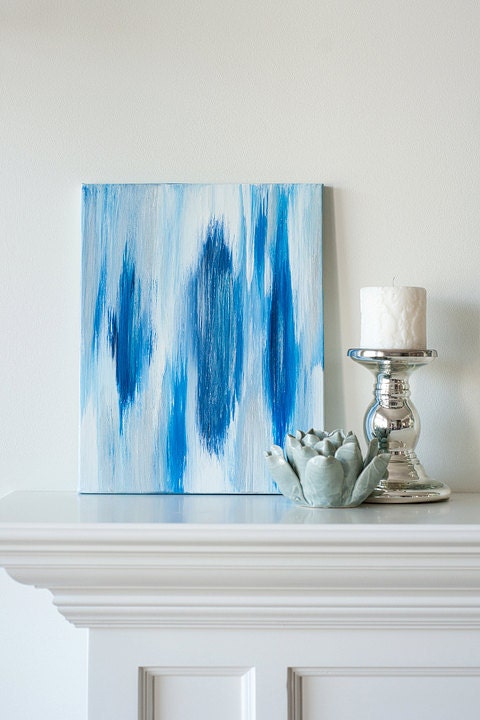 Original artwork by LuluandDrew on Etsy - I recently came across this etsy seller and I love her pieces, especially the confetti and ikat canvases.
What's on your wishlist for the home?